SEO (Search Engine Optimization): Apne blog ya Website pe traffic generatekarnekebahutsetareeqe hai jinmesocial Traffic, Organic Traffic aur Referral Traffic shamil hai. Search engine (google,bing, yahoo) semilne wale traffic ko organic traffic kahajata hai. Organic traffic hi traffic ka sabsebehtareen source hai. To aaeye jante hai ke Search Engine Optimization kya hota hai?
What is SEO?
SEO ekaisa process hai jiski help se hum apneblog ya website ko is tarahse optimize karte hai ki wo search engine pe high position pe rank kare, aur website par organic traffic gain kar sake.
SEO ka full form Search Engine Optimization hota hai, aur is technique ka use website ko search engine keliye optimize karnekeliyekiyajata hai.
Jub kabhi bhi hum hame internet pe kuch search karna hota hai to hum kisi na kisi search engine ka use karte hai. Duniya me 75% log Google search engine ka use karte hai. Google ke alawa yahoo, Bing bhi search engine hai jiska use internet pe kuch bhi search karne ke liye kiya jiata hai. In search engine me hum Search Engine Optimization ki help se apne blog ko top position pe late hai.
Search engine pe kuchbhi search karnekeliye hum Keyword ka use karte hai. Hamare enterkiyehuye keyword keliye jo result hame search engine me dikhta hai woapneapne ranking ke base pe hota hai. Kis keyword keliye Sab seuparaane wale result ko rank me no1 kahajata hai. Internet pe jitnebhi site hai sab ki ye koshishhotihiakewo search engine me no1 position pe rahe.
Apne site ya blog ko no1 position pe lane ke liye hame apne post me SEO ka use karna hota hai. Apke blog ka SEO jitni achi tarah se hoga aapka blog search engine me utna hi high position pe rank karega. Aur jub aapka site high position pe rank karega to aapke site pe tarffic bhi aane lagega aur aapka site popular ho jayega.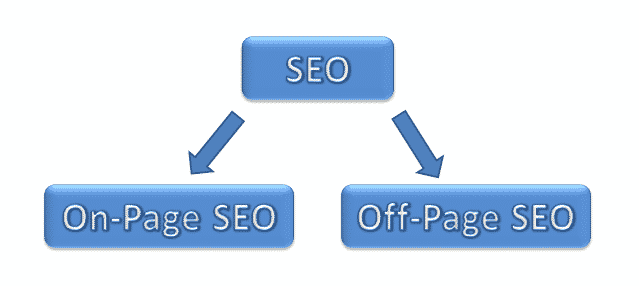 Generally, SEO do tarah ke hote hai:-
On-Page SEO – Article likhtewaqt article me jisbhi content ko implement karte hai jaise heading, content quality, keyword placement, title, tags etc ko optimize karna hi on page optimization kahlata hai.
Off-page SEO – Search engine pe website ki rank ko improve karnekeliye jin off-site methods ko hum implement karte hai jisme mostly link building activities use kiyajata hai use off-page optimization kahte hai.
SEO Important factors
Content quality SEO ka ekbahut important factor hai. Agar aapke content ki quality acchihogi to aapki site pe visitors aayengeaur search engine aapke site ko automatically high rank provide kardega.
Keyword placement bhi SEO ka ek important factor hai. Hame apne post me relavent keywords ko khas interval pe place larnachahye.
Website pe Visual Content jaise image video ka use readability ko aasanbanadeta hai. Text sezyaad Visual

Con

tent visitors attract karte hai.
Backlink off page optimization ka part hai aur search engine pe site ke rank ko high karne me liye bahut important role play karta hai. Back link ke help se aapke site ko kisi dusre site se link kiya jata hai jiski wajah se aapki site pe traffic increase ho jati hai.